Stellar Lumens: The Stellar Coin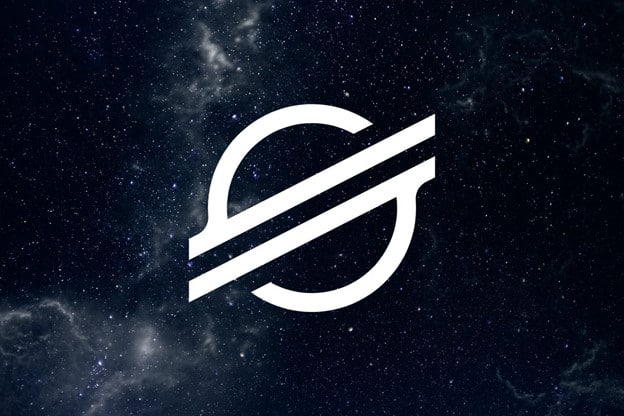 Stellar is an open, interoperable payment and currency system. Launched in 2014 by Jed McCaleb, Stellar is a network system that aims to provide secure, economically viable, and faster cross-border transactions or exchange of all types of money and tokens. Users can also use the Stellar exchange as an ICO platform for creating new tokens, as in the case of Ethereum. While Ethereum is powered by its native Ether, the Stellar network also uses its own token, Stellar Lumens (XLM), for facilitating instant cross-border exchange of money and tokens.
An Overview of Stellar
Stellar is an open-source, decentralized payment technology that facilitates cross-border transactions between the digital representations of all types of currencies, whether fiat or cryptocurrencies.
Stellar enables users to send and receive money digitally at a reduced cost and time compared to other payment technologies. Typically, Stellar's transaction speed is about 3 to 5 seconds, faster than other payment networks. As per Stellar Lumens News, Each transaction on Stellar costs less than 0.01$ as opposed to 10 to 20% of transaction charges imposed by other platforms.
Stellar is used as an open-source platform where users can exchange both money and tokens via the Stellar Consensus Protocol. The Stellar payment technology runs on servers where every Stellar server is interconnected.
Stellar servers store ledgers of all the accounts of the Stellar payment network. However, unlike bitcoin's blockchain, where transactions occur via mining, transactions between different accounts in Stellar network's blockchain occur via the Stellar Consensus Protocol.
The XLM Token
The stellar network's cryptocurrency, known initially called Lumens was later called XLM. Used for powering cross-border transactions of tokens and money, Stellar Lumens is a prominent name in the world of cryptocurrencies today.
Why does Stellar need Lumens?
The role of Stellar Lumens is to act as a nominal barrier for preventing the use of the Stellar network as a random storage database. In fact, Stellar Lumens is the key that makes Stellar a faster, efficient, and inexpensive means of cross-border transactions of currencies. Users must maintain a minimum balance of XLM in their account, used as a transaction fee for exchanging currencies.
The minimum balance required to use Stellar Payment Technology is 1 lumen, and the transaction fee starts from as little as 0.00001 lumen/transaction. Stellar Lumens are different from other tokens like bitcoin and Ether as they are not mined or awarded. As a matter of fact, 100 billion lumens were created at the launch of the Stellar payment network. Until November 2019, the supply of the Stellar tokens was set to increase by 1% annually. Presently, the circulating supply of XLM is reported to be 20.7 billion, while the total supply is 50 billion lumens.
Are Stellar Lumens Worth Buying?
Financial experts believe that the demand for Stellar Lumens will increase overtime due to a lack of supply, making it an ideal cryptocurrency for investments and trading. XLM is predominantly used to power cross-border transactions. And, the fact that many popular firms, including the fortune 500 companies, use Stellar as the preferred payment technology further signifies the impact of Stellar Lumens.
IBM is one of the many companies that are in partnership with Stellar since 2017. In fact, World Wire, IBM's payment system, runs on the Stellar platform. Apart from IBM, some other firms that actively use the Stellar platform are ICICI, Barclays, and Deloitte.
How can Stellar Lumens be Used?
Stellar Lumens can be stored in cryptocurrency wallets where users can exchange XLM from smartphone, tablet, PC, etc. In fact, the Stellar network has a built-in exchange for trading Stellar Lumens and other cryptocurrencies. Stellar users can also exchange Stellar Lumens for Euros.
XLM as an Investment
Cryptocurrencies, in general, are highly volatile commodities, which makes them ideal assets for trading. Stellar enables thousands of cross-border transactions in meager seconds, which has made the payment network a renowned and reliable payment system globally.
Stellar Lumens has already made a mark as one of the top ten cryptocurrencies globally. With the increasing use of cryptocurrencies for online transactions, the markets are expected to witness steady growth in demand for the top ten cryptocurrencies. Read more about Stellar Lumens Price Prediction by experts to know more about it.
Stellar vs. Ripple
One of the key differences between Stellar Lumens and Ripple is the type of user each project is targeting. Stellar aims to work with unbanked individuals around the world while Ripple focuses on building close partnerships with banks to help them move money globally.
Final Thoughts
Stellar is a faster and cost-effective cross-border payment technology. For transacting on the Stellar platform, users must maintain a minimum of 1 Lumen in their account. For every transaction, irrespective of the location, it costs less than 0.01$ making Stellar a superior payment technology. That said, investing in Stellar Lumens will prove beneficial in the long run.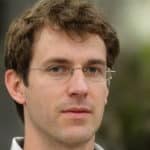 Jimmy Dozier is an news analysts. He has more then 4 years of experience in writing XLM news along with the current information on Stellar Lumens. He is very enthusiastic in working and joined the stellarlumensnews.today team.