Stellar losses of 10%; Exit strategies in action!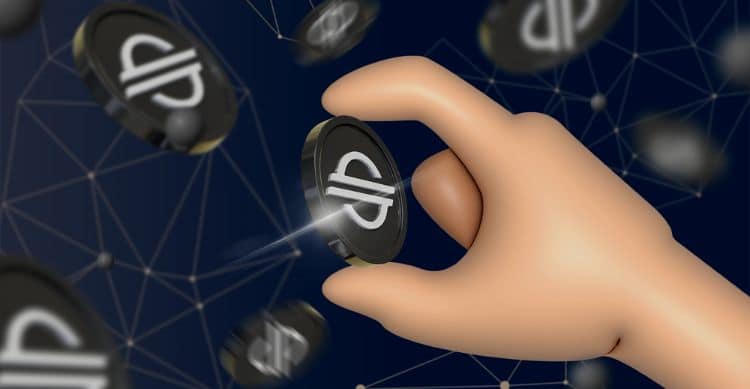 The seller of 1 arc is a global settlement banking platform, revolutionizing how money is used to learn how they give businesses access to new markets and liquidity through stellar. Not only is it huge, but it is also valued at roughly $156 trillion currently. 
And this is, of course, the retail sector of it. There's a lot more to it, like the FX market in terms of their settlements and stuff like that. That's like 7 trillion-plus dollars a day in trading volume. But this. It is expected to balloon to about a $250 trillion market by 2027. Hence, the growth that will ignite it is settlement through digital assets like XLM, XRP, etc. 
Global settlement banking platforms can eliminate the capital-intensive business model of the cross-border payments industry by offering digital asset-based working capital and settlement services with native on-ramp and off-ramp capabilities to license money service businesses and financial institutions. They could serve as a regulated strategic partner fore-wallets, NEO Banks, FX providers, digital remittance companies, and also payment companies. So this is centered on a perfect area, that perfect area. 
Cross-border payments such as XLM covers every aspect of the food chain you're talking about: E-wallets, NEO Banks, FX providers, and digital remittance companies. This is going down the food chain from the banks to the retail sector, and it's very incredible to see this; we even do say or see that they are saying that cross-border payments still take several days to settle, including SWIFT. 
XLM secures the 27th spot on the cryptocurrency market capitalization rankings and is steadily gaining more momentum with new product release roadmaps already under development. XLM and XRP have the potential to grow exponentially in light of the faster transaction settlement needs required to fast-track financial businesses.
Stellar Price Analysis 
Stellar cryptocurrency is now facing tough times ahead as price action has confirmed its inability to surpass the 100 EMA curve. Technical indicators are gradually moving below the support levels, with previous gains being dusted as volatility. The movement since Sunday has confirmed a long battle ahead to move into a positive trajectory.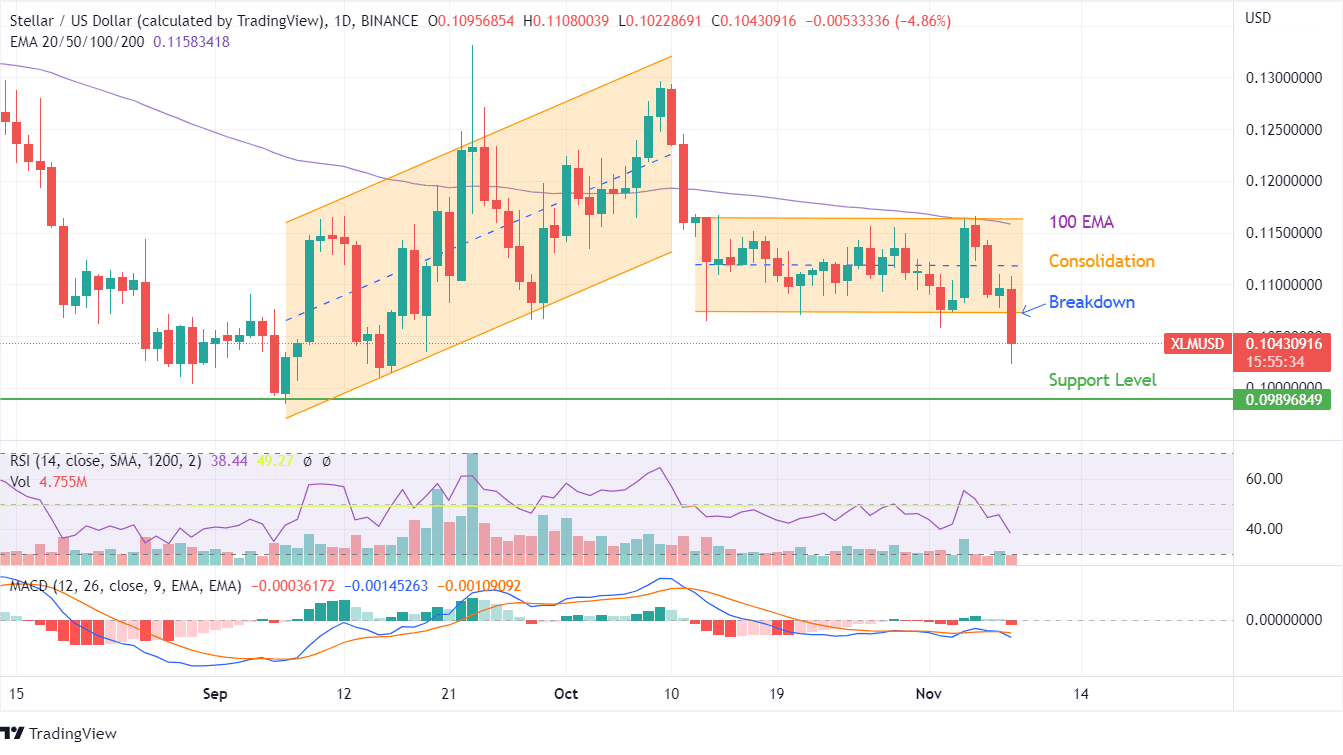 XLM showcased some positive aspects in September but failed to hold its gains creating further problems for the token. With XLM gradually moving towards a profit-booking stance, we expect a further decline in XLM values for the coming months before positive news and buying sentiment gain traction. 
The latest consolidation movement seen in the last few weeks was the last attempt by buyers to hold further downtrend movement. Still, with the profit bookings seen since last Sunday, the outlook for the XLM token has turned extremely negative. The breakdown further below $0.10 would be a trigger point for cascading decline.
Technical indicators show a steady decline in buying sentiment as the RSI has curved back to the 40s from the recent peaks of the 60s. MACD, on the other hand, failed to lock the bullish crossover and showed a barrage of changing sentiments in a short time interval. 
On a weekly candlestick pattern, the price of XLM has been moving between $0.10 and $0.13, with the token losing 20% in the last month without any positive sign. The outlook for XLM would be a derivative of the XRP movement since these two tokens share a close resemblance in services despite their institutional and individual services.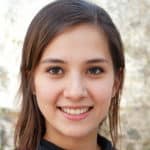 Mary Claus is a journalist. She holds great knowledge in blockchain and cryptocurrencies. She has done a great researcher in Stellar News and also writes the top news based on it's predictions and signals.