Stellar (XLM) Appears Bullish After Recent Escalation of 7.63%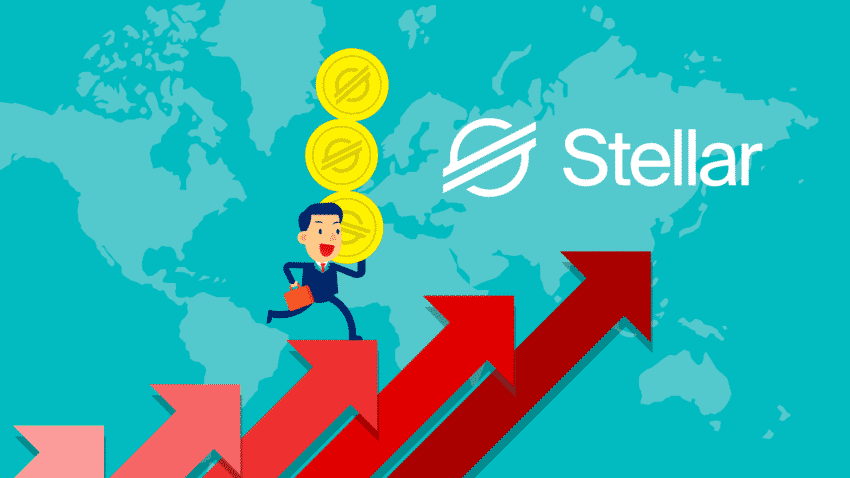 Stellar has followed its peers and continued to trade as per the whole market's trend. Over the last 24 hours, the XLM coin price has been jacked up by 7.63%, and its value has reached a new high at $0.040642. This bullish spree of the market is here to stay for some days.
Stellar Price Analysis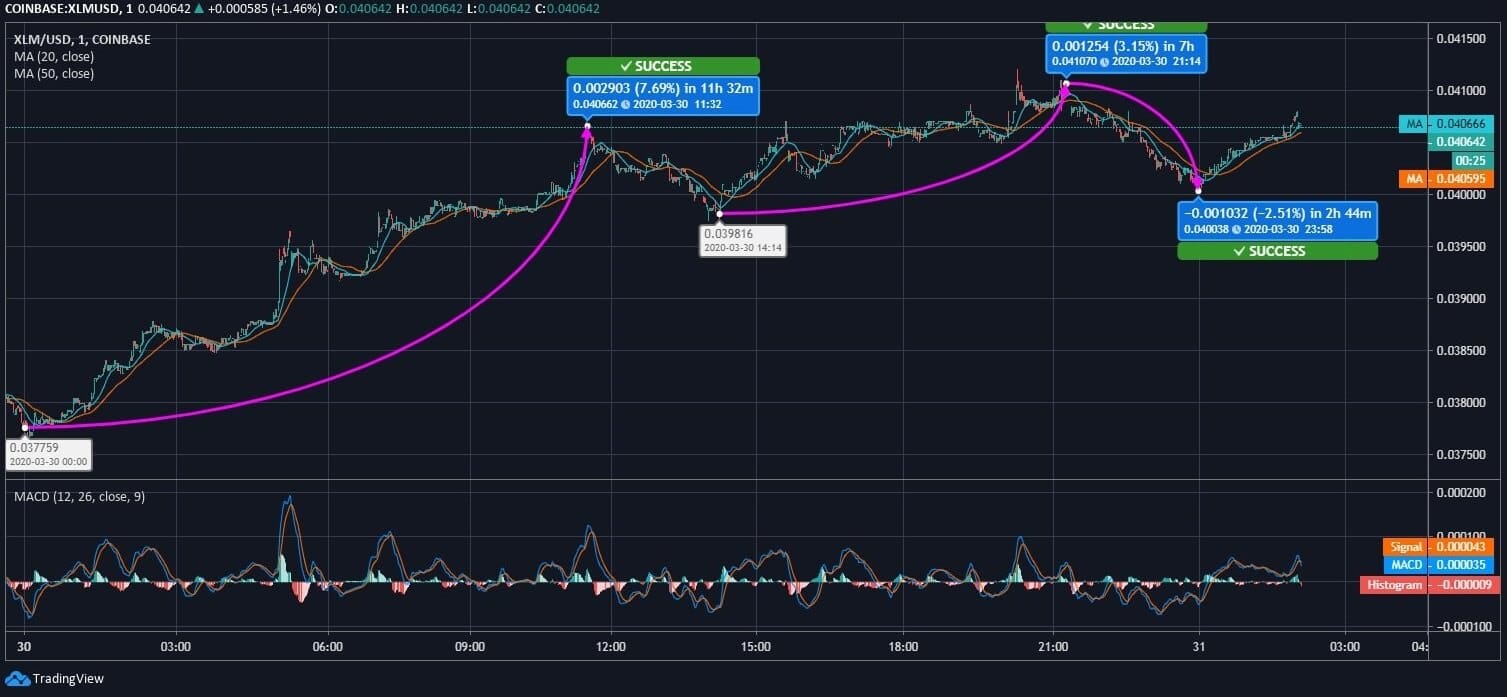 If we look at the price movement of Stellar Lumens over the last 2 days, it was trading at $0.037759 at the opening of the yesterday, and over the next eleven and a half hours, it was escalated by 7.69% and added $0.0029. It was followed by another price hike that happened between 14:14 & 21:14 UTC. In these 7 hours, XLM price moved up by 3.15% and touched the highest point of the day at $0.041070.
After hitting $0.041 mark, the coin faced moderate fall, and by 23:58 UTC, Stellar price dropped to $0.040038 by 2.5% fall. However, later, at the time of writing, the currency marked slight improvement, and the price reached $0.040642. Currently, the XLM coin trades with having support from its 50-day MA, which is spotted at $0.0405. If the currency continues to trade upwards, it might test its immediate resistance around its 20-day MA ($0.040666). The MACD indicator shows that its Signal line has overlapped the MACD line. It shows that Stellar's current bullish momentum may not be a long-lasting one.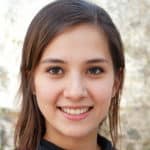 Mary Claus is a journalist. She holds great knowledge in blockchain and cryptocurrencies. She has done a great researcher in Stellar News and also writes the top news based on it's predictions and signals.