Will Stellar Lead the Way to Stable Upside Momentum?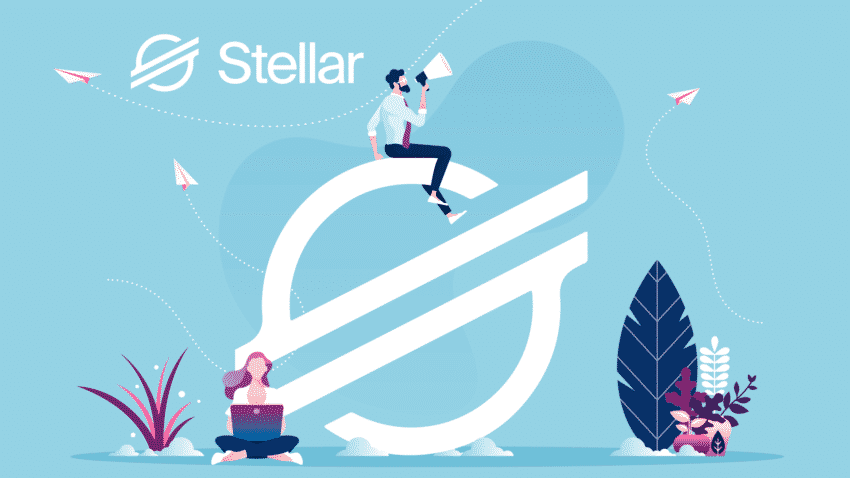 Stellar (XLM) continues to fight the ongoing bearish pressure over the last few days. The past 30 days have seen the price with intermittent upward and downward movements with the trading in the range of $0.031 – $0.062.
XLM Price Prediction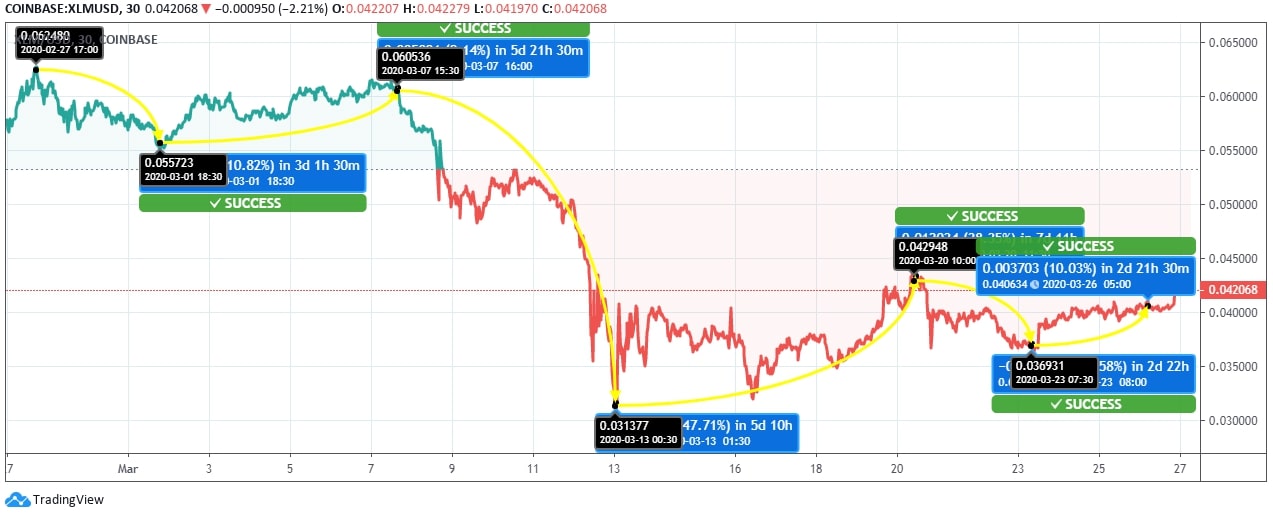 If we look at the price trend of Stellar Lumens over the past 30 days, it reflects that the currency is on a recovery spree. The coin started on a high note on February 27 at $0.0624. Then, it marked moderate correction and went down to $0.0557 on March 01. After this fall, the coin recovered on March 07 and reached a high of $0.0605 by 9.14% hike. However, after that, the bears continued to wreak havoc in the crypto market, and XLM price also faced a massive price fall by which it reached a low of $0.0314 on March 13, the fall being to the extent of 47.71%.
Further, Stellar crypto managed to fight the bear pressure and reach a high of $0.0429 on March 20 by a strong recovery of 38.35%. However, the bearish hold continued on the coin, as was evident with the fall in the price of XLM coin to $0.0369 on March 23. Later, in the next 3 days, the price of Stellar again recovered to $0.0406, showing a rise of 10.03%. As per the current price trend, XLM coin is slowly bracing itself for a bullish momentum even under current selling pressure. The currency may show more stability in the months to come.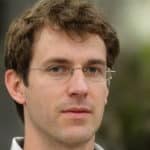 Jimmy Dozier is an news analysts. He has more then 4 years of experience in writing XLM news along with the current information on Stellar Lumens. He is very enthusiastic in working and joined the stellarlumensnews.today team.